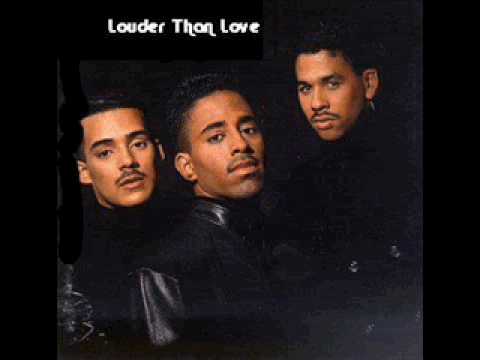 In my previous post I mention how when I was younger all I basically listened to was Freestyle music. Well before Hot 97 was Hot 97 it was Hot 103.5 and the music they played to become prominent was Freestyle. If I had to urban dictionary style explain Freestyle I'd say "The music mostly Puerto Rican and Italian kids were raised on from the early 80′s till NOW" If you think that NOW part is inaccurate drive around Bushwick or The Southside playing some TKA and see how the little kids STILL KNOW IT. Freestyle seemed to be a NY, Miami, Sort of Chicago and Sort of LA kind of thing. All I know is Freestyle made HOT 103 hot before it crossed over to 97 and shortly thereafter Rap.
Here are a few vids of some classics.
Shannon – Let the music play (largely credited at the FIRST freestyle song)

TKA – Louder than love (Eventually the K in TKA went on to experience solo success releasing Swing Batta Swing, but before that TKA was the biggest Freestyle group and this song went hard in Greenpoint and Williamsburg giving Puertorican dudes the emotional strength to kick in chicks front doors to beg for forgiveness since 1990)
Stevie B – Spring Love (I know The Postman was a much bigger hit for Stevie B but this one here is my personal fav. Pardon the video audio quality… but the video is EPIC. )
Lil Suzy – Take me in your arms (Now this song is a good one, but I developed a disdain for it because to me it marked the end of the Freestyle era since no songs of note sticking to the Freestyle style came out after.)
And there you have it… Freestyle music. I could do a post on freestyle as I probably know more about it than anyone born in 1981 should know. Youtube might remove some of the official vids… dunno why anyone would claim a copyright since its over 20 years ago, so enjoy them while you can.