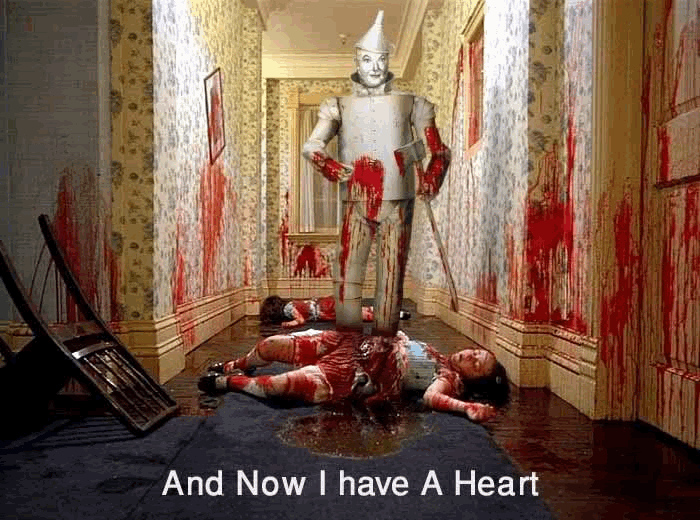 So V-Day is finally upon us. To some the most dreaded holiday of the year…to others the most joyous. Imma let you know I don't care either way. Remember the grass typically seems greener on the other side.
This post however is about none of that. This post is about songs that in one way or another take a different spin on the word love, whether through metaphor, simile or onomatopoeia (lolz). You got a long work day and I got 14 good songs here for one reason or another. Kick ya feet up, click and listen.
You're not going to find and Boyz 2 Men "I'll make love to you" here. Oh and this isn't a Top List. These are just some of the ones that stand out to me
14. Dru Hill – I Love You
Dru Hill had the game on smash at one point. This song was actually made after they split and regrouped. This song is great and the video is a nice compliment. The last scene is what puts this on the list. The ol I can't stand you/ wanna be with you conundrum.
13. Musiq Soulchild – Half Crazy
This is a great song.. about a break up. Dude is caught up apparently and more than likely you've been there. It's a shame the biggest thing to come out of this video was people saying "Yooo you saw homies eyes.. crazy!" I mean yea.. they are twisted out, but he went in on this track.
12. Lost Boyz – Renee
This song is a fuckin CLASSIC… at least where I'm from. I remember being a young kid who looked forward to going to John Jay just so I could spit game like this. sufficed to say I didn't end up studying law. But the visuals and imagery painted an excellent vision of a tragic NYC love story.
11. Big Pun – Punish Me
Off of the classic debut 'Capital Punishment' This track held me down on some gully shit during a break up. Puns wordplay was sick… the message and progression was on point. My Fav line "I'm insistin you chill forreal before you come up missin". Good times.
10. Glenn Lewis -It's Not Fair
Glenn Lewis had a short run in the R&B spotlight, but this slept on song is timeless in the genre. Showcasing a betrayal of love and trust Lewis' pained delivery shines through.
9. Biggie – Me and My Bitch
Biggie might have spit the most suspect line in the game in the first verse, but he managed to capture a real thorough relationship here. Tragic yet poetically expressive. Also Puff's adlibs were crazy on point. "Yo don't lie to me muthafucka"
8. Tupac – Me and My Girlfriend
I was born and raised in Brooklyn and I can't even lie, I wasn't up much on Pac, but when my boy from cali played me a tape with this song on it.. I spazzed out. The energy, the beat, the metaphor he uses as the vehicle to express his love. All ridiculous.
7. Jay-z – You Must Love Me
Classic Jay. This examines love in terms of acceptance, atonement and appeasement… effortlessly crafted over an equally somber track.
6. Eminem – Say Goodbye to Hollywood
Em is by far the most explosive emotive rapper out, which plays largely to his appeal imo and this track is no exception. The disappointment, angst and acceptance of the inevitable leap off the track as Em puts you through his paces.
5. Andre 3000 – She Lives In My Lap
Before 808′s there was The Love Below, an amazing venture into the melding of jazz, funk, pop, hip hop and electro amongst others. The fact that he went on this limb musically is also extremely admirable. This was my favorite song off the album. The laughing is eerily alluring and the track itself is an auditory roller coaster. Andre top 10 D.O.A. for this one.
4. Jay-Z – Soon You'll Understand
One of the best tracks Jay ever put out. This song touches on loves forbidden, forsaken and forlorn. The track is nothing short of mesmerizing and when I first heard this song, I must have listened to it daily for the next 6 months straight. "Try to understand…. please".
3. Jay-Z – Song Cry
Flawless production, and a sentimental Jay we up until that point seldom heard when it came to women. This song entered my life at a peculiar point and quickly became a track that I played to clear the mind. Yea… music used to mean a whole lot more than it does now. "They say you can't turn a bad girl good, but once a good girls gone bad… she's gone forever" deep shit.
2. Nas – Undying Love
This Song… exhibits the art of storytelling. This is off of Nas' third album I Am and is masterful in its progression. The imagery is unparalleled, you see it as it unfolds effortlessly. The chorus is simple in it's inception yet expresses all it needs to and more. The Line "Got up with horse yo the look on my face was mad lost, I aint know whether to cry or just … try to laugh it off" sometimes the best way to say something.. is without ornate writing. Cinematic in its conclusion.
1. Eminem – Kim
This is the definition of The Anti Lovesong. Eminem in Kim is the counterpoint to Nas on Undying Love. While Nas' story lyrically is as dramatic, Eminem exhibits those emotions through his delivery. He went above and beyond to present a picture of what in essence is a madman and shit.. if you've ever been truly in love and everything went to shit… that is EXACTLY how you felt. "So long.. bitch you did me so wrong.. I don't wanna go on.. living in this world without you." They say there is a thin line between love and hate… this song is a glimpse of the hatred that resides on the other side of that line… still steeped in love.